Now days Mobile applications are essential for every business one or the other way .

Carefuly crafted Apps keeping in mind actual objective of clients business and customer interaction is our speciality.
Android App Development
IOS App Development
App Development for Tabs
Backend CMS for Applications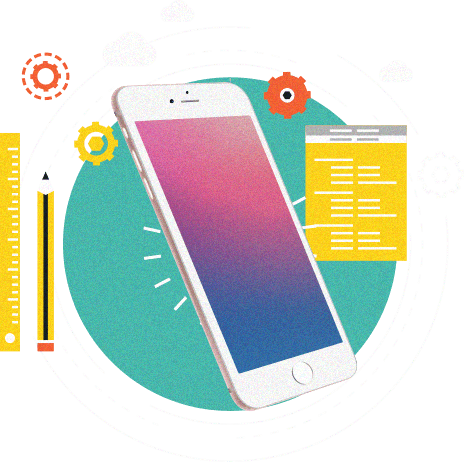 We carefully design and Develop your Website.
We are experts in Android and IOS Application Development. We deliver high-quality application based on Latest guideline, supporting most versions of Android and IOS.
Our App Development Process
Brainstromming Concept:
we analize the objective of Application Development. based on that we finalize best platform for backend development.
Defining expectation & keeping it Transparent:
We define scope of project for you and get approval on it. By this method we can set clear expectation from each other.
Defining Database Architechure:
Our Database experts define database architechure for perticular development so that we can set perticular task in pipeline and determine timeline for perticular task.
Developing APIs for Mobile Application
We develop APIs required for Development.
Developing UI and Ux:
Our designers create Ui and define Ux for varius screens.
Actual Development:
Our hands-on App Developer develop fresh, easy to understand, clean code. We use repository management tools such as bitbucket to smoother the development with the multipal developer. Our project manager reports updates to the client on time to time basis to ensure that client get a complete idea of what's going on his project. We also take clients approval at every milestone achieved.
Testing and deploying:
Our Tester Test Application in all Smartphone devices of different screen sizes and version.They report bugs if any, after fixing bugs by developer, we deploy APK or IPA to Respective Store.
Server Managment:
Even after completing development we won't stop. We keep supporting the client. We also take regular backup of server files and databases so client can focus on his actual business. We have hands on experience on handling VPS servers like Amazone Cloud, Google Cloud, Godaddy, Dreamhost etc.