We serve client our services with the consideration of long term relationship.
Helping our clients to succeed in their business goals.
We are smart, creative and enthusiastic team of designers and developers. We have serve to more than 125+ Happy Customers and still Counting… In that quest, what started as a design studio 7 years ago, is now a one-shop-stop solution for all digital requirements.
Remiges Design Studio was founded in 2011. We have served clients in almost every domains right from small clients to large corporates in a Mumbai and across the globe. We also helped startups to grow in their initial growing period. We evolved as one of the leading Digital Agency in Mumbai.
We deliver Products and Services that create Brands and Grow Businesses. define the complete Brand Ecosystem, Content Creation & Online Marketing Strategies.
Our past experience has help us to understand all our new client's requirements. Our well-organized team helps our clients to get expected result within their budget. Creating custom solution based on predefined strategies by our Brand and Marketing experts.
About our New Brand Identity
Change is the essence of life, Take a leap and RISE!
With every passing day, we fight to take a flight, In that quest, what started as a design studio 7 years ago, is now a one-shop-stop solution for all digital requirements. Brand Development, Content Creation, Graphic Designs, Website Development, Digital Marketing, App Development, Video Content are just a few from our portfolio of services.

With every passing Year, the company is moving in a new direction.Now, It's time to shift perceptions and give a makeover to our Brand Identity.

We have added more 'Feathers' to our logo & we like to call it as 'Feathers' and not 'Wings', cos feathers represent nature, feathers represent existence, feathers represent unity, feathers represent growth, feathers represent life. Feathers, unlike wings, are not limited to just 2 in number. They weather only to regrow stronger for a higher flight, like our new identity that has also grown from One to Many new feathers - flight feathers - 'Remiges'.

We had added these flight feathers in last 7 years to give our customers a boost to RISE to the next level & we will keep the same spirit through our Work. Creating Win-Win Situation.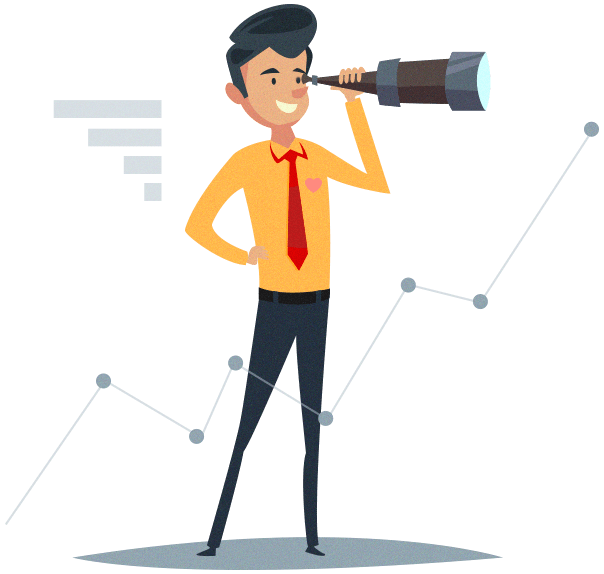 We want our customer to experience the full potential of digital media through our services to grow their businesses.We believe that when the client wins, we also win, Creating win- win situation.
Our Mission is to evolve as Internationally known leading Digital Agency.